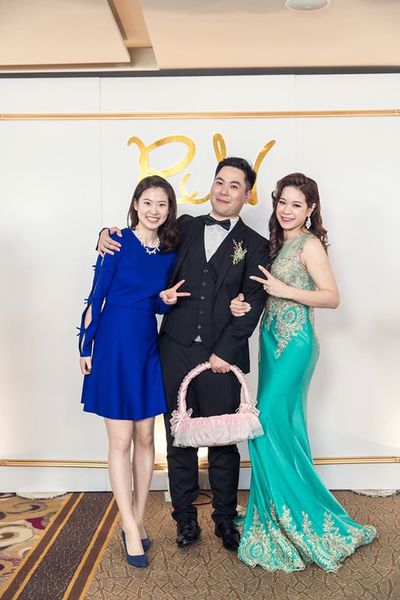 新人對 [ TWO in ONE婚禮創意 ] 淮瑀Michelle說:
(新娘)Nora
Dear Michelle Lee, 對你的感激無法用言語來表達,
妳的貼心,你的場控能力,都讓我和老公非常安心,就連我的親友也都誇你誇不停,
送你的保溫杯是回想起我們第一次在西雅圖咖啡店的見面,那時你甜美的笑容和溫暖的溫度,讓我很舒服,
送你的保溫杯,是希望妳能帶著這份溫暖,幸福下去!
也謝謝純涵特地跑來加油打氣,
你們two in one 的熱情,我們感受到了,謝謝你們給我一場難忘的跨年婚禮!
(新郎)Rj
Hello Michelle Lee,
屏東彭于晏在這邊謝謝妳,給了我們一輩子的美好回憶,
妳的用心,成就了這場偉大的盛宴,以後也請妳繼續當我們的好朋友。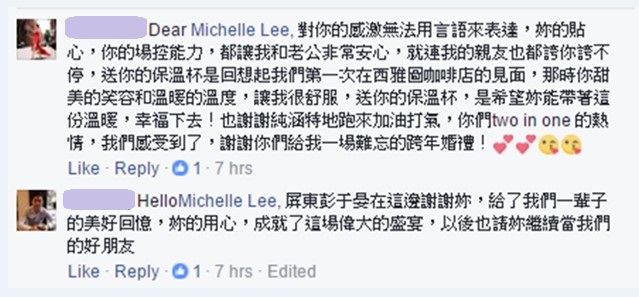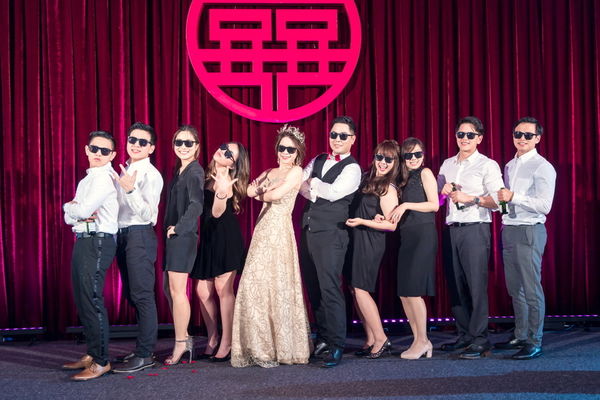 ===========================================================
淮瑀Michelle說:
Before Meeting
When I received the information about this couple, the first thing coming into my mind was the venue: Sheraton Hotel. It is the place I'm most familiar with since I used to be the contracted master of ceremonies (MC) at Sheraton. However, the wedding day is at the last night of 2016 and there is no way I would not culminate in a colossal success to wrap up my 2016.
Intermittent Meetings
When I first met the couple in person, I was amazed with their cordial and outgoing personality. Through communion lots of their anecdotes embedded in my heart. When they told me that "We want something unparalleled, something uniquely designed. Since we already have two weddings previously held in different locations, in this third one we want vibrant, exotic, innovative brainchild that harbors exquisite, delicate sentiment, and we are counting on you." Immediately I knew I have to raise my work criteria to a new high in order to meet their expectation. Through more and more discussion and brainstorming, I always put myself into their shoes, scrutinized all their distant posts on Facebook, acquainted with their personalities to eventually customize exceptional activities for them at the wedding ceremony. I cross-checked all the details in videos and agenda a week ahead, and I knew I was ready for the big day.
Wedding Day
The wedding ceremony was saturated with laughter, tears and joy. The theme was a great success and innovation did come through beautifully. I shed tears as if it was my own wedding, and I even became friends with couple's family and friends.
After the wedding
I was deeply moved to receive the gifts and the thank-you text messages from the couple, and I felt I was highly acknowledged and appreciated by my customers. At that moment I couldn't be more resolute and committed towards my work and passion, and I realized my talent and knack are forever deemed to dedicate to those couple who are seeking for that one in a million wedding.